Back to

News & Commentary
We're Putting the Death Penalty on Trial in Kansas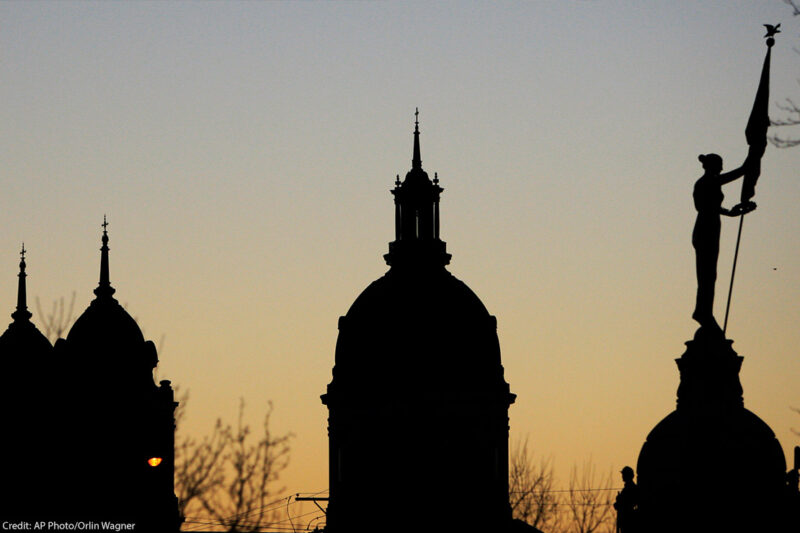 The line between lynching, racial violence, and the death penalty is undeniable.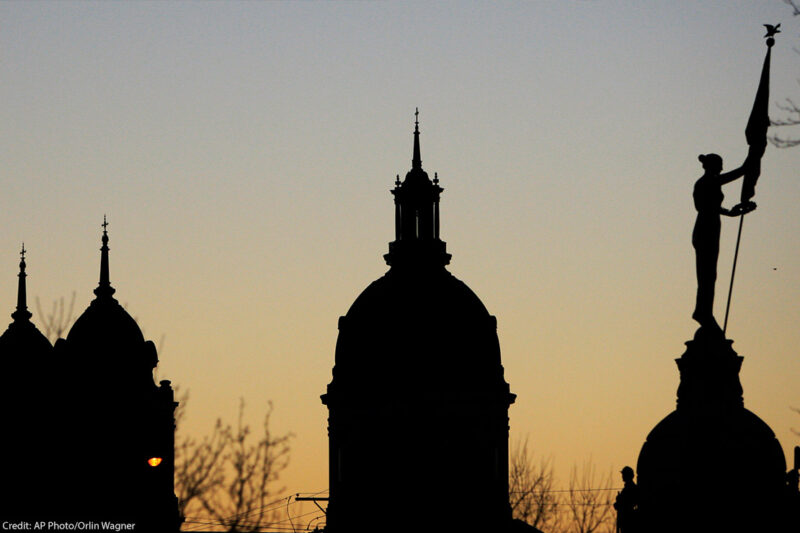 I have lived in flyover states my whole life. People tend to overlook the transformational change and creative organizing that happens in the Midwest. But I have known our capacity to show up for justice and equality for years.
I went to law school in Kansas, and I stayed here because of the powerful community I found: organizers and activists who are "Midwest nice," working tirelessly to make Kansas a more welcoming place for people like me — Black people, LGBTQIA people, and people with disabilities. It was in Kansas that I was able to reclaim my power and become an advocate for racial justice. Today in Wichita, I'm using that power with my colleagues at the ACLU of Kansas and the ACLU's Capital Punishment Project to bring a constitutional challenge to the state's death penalty on behalf of our client, Kyle Young.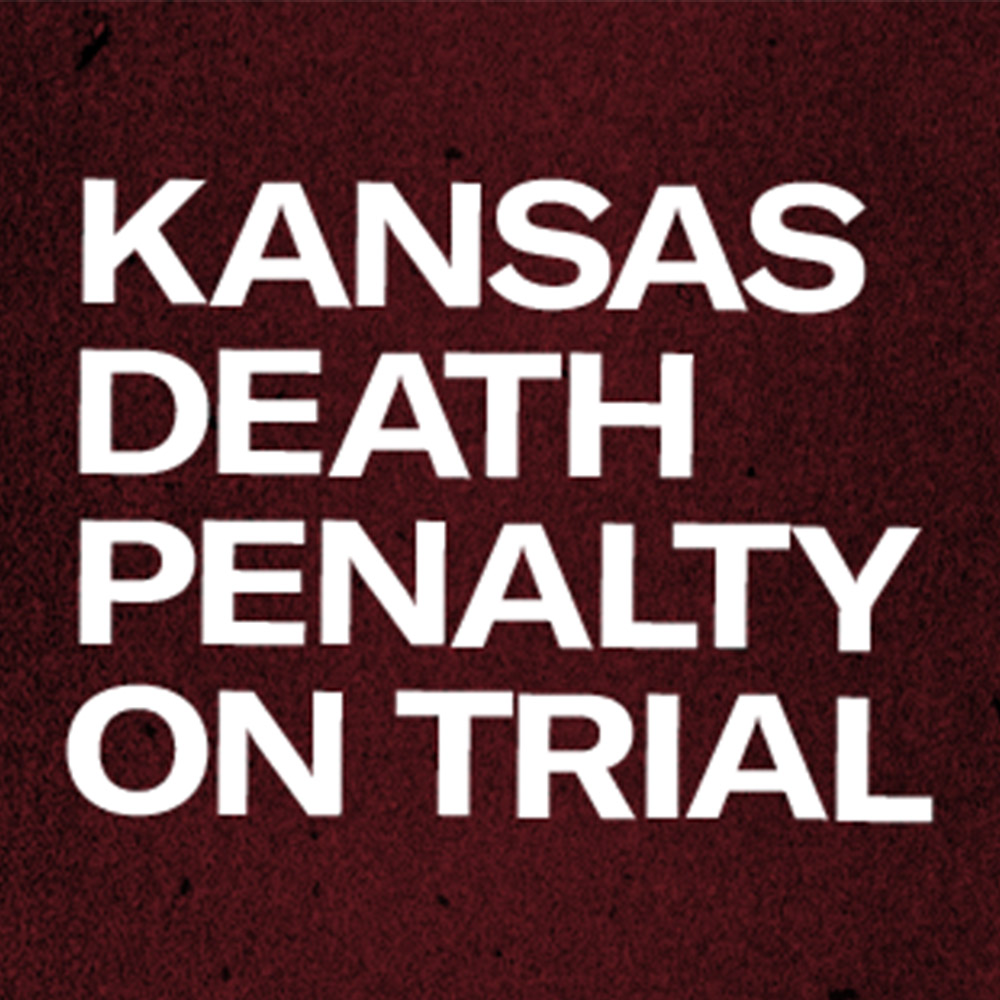 American Civil Liberties Union
Kansas v. Kyle Young | American Civil Liberties Union
If the death penalty is racist, arbitrary and serves no valid penological purpose, does it violate the Kansas constitution?
In an unprecedented evidentiary hearing, the court will consider a critical question: If the death penalty is racially discriminatory, arbitrary, and serves no valid public safety purpose, does it violate the Kansas Constitution? We worked with a historian and statistical experts to examine how race impacted the development and application of the death penalty in Kansas. These experts will take the stand to illustrate our clear answer to that question — not only is the state's death penalty is racially discriminatory and unfair; it is unconstitutional.
---
The Undeniable Line From Lynching to the Death Penalty
Though the modern Kansas death penalty statute was enacted in 1994, the state's capital punishment system is the legacy of more than 150 years of racial violence against non-white Kansans, especially Black residents.
Kansas became a state through the violent struggle between slavery and abolition. Whether Kansas was to join the union as a slave or free state was put to a vote of residents in the territory. In the lead up to the vote, vigilantes and militias from pro-slavery and anti-slavery camps battled it out, earning Kansas the nickname "Bleeding Kansas." Ultimately, Kansas joined the union as a free state, and the Civil War started shortly after that.
During the Civil War and after it ended, Black refugees fled the South and crossed the Missouri border into Kansas seeking freedom. Kansas' growing Black population contributed to racial tensions and fear among many white Kansans, coalescing around the fear of Black men and white women having relationships.
Between 1860 and 1930, 13 Black men were lynched over rape accusations. One historical account found that rape accusations were the third most common reason for lynching.
This includes the 1901 lynching of Fred Alexander, a Black man in Leavenworth, who was accused of raping a white woman. The only "evidence" against him was that a witness heard whistling during the attack, and Mr. Alexander was known to like to whistle. A lynch mob tortured and burned Mr. Alexander at the stake behind the Leavenworth main streets. The state legislature was so horrified that this act of violence could happen in their "free state," they considered pushing Leavenworth County out of the state and into Missouri.
"As lynchings declined and became less publicly palatable" in the early 1900s, our expert Shawn Leigh Alexander writes, "legislators across the western and southern states began to propose a state sanctioned alternative — a more rigorous application of the death penalty."
---
Why the Past Matters
The death penalty is an outgrowth of lynching. The line between the two is undeniable. As was the case with lynching, the death penalty in Kansas is applied disproportionately against Black men, especially when a white woman is the victim.
Our experts' statistical studies show that in both Sedgwick County (where Wichita is located) and statewide, cases where the victim was a white woman were significantly more likely to be charged with capital murder, compared to cases where the victim was a person of color. In particular, where a Black man is charged with killing a white woman, the likelihood of prosecutors charging the defendant with capital murder, seeking a death sentence, and the death sentence being imposed, is greater than any other defendant-victim racial combination. No white person charged with killing a Black person in Kansas since 1994 has ever been sentenced to death.
No white person charged with killing a Black person in Kansas since 1994 has ever been sentenced to death.
The legacy of lynching and the death penalty is that Black Kansans overwhelmingly do not support the death penalty. However, because Black Kansans — especially Black women — oppose the death penalty, they are disproportionately excluded from serving on capital juries through a jury selection process known as death qualification.
As a result, Black Kansans are denied their right to serve on a jury, basic participation in our democracy. And defendants facing capital punishment are judged not by a jury of their peers, but a jury that is more white, more male, and engineered to favor the prosecution.
---
No Justification for the Death Penalty
Kansas hasn't executed a person since 1965. The state's legislature and governor blocked reinstatement of the death penalty almost 50 times between 1976 and 1994, when it was ultimately passed in the legislature after being heavily influenced by the high-profile murder of a 19-year-old white woman in an affluent Kansas City suburb. There are currently nine people on death row, and three of them are Black.
In a state that has consistently resisted the death penalty — and has so infrequently used it — nothing justifies maintaining a practice born of yesterday's racial violence and antithetical to today's racial healing and democracy.
Racial violence wasn't, and it isn't, limited to lynching or the death penalty. Black Kansans continue to endure this violence through overrepresentation in the criminal legal system, segregated schools, and segregated neighborhoods that have been intentionally deprived of resources. The death penalty is just the culmination of a system designed to oppress Black people. By challenging it, and ultimately ending it, we will chip away at racial oppression and move toward justice.
Learn more about the death penalty in Kansas below:
Learn More About the Issues on This Page