Back to

News & Commentary
The Death Penalty Doesn't Reflect Our National Values. Why is the Biden Administration Still Pursuing It?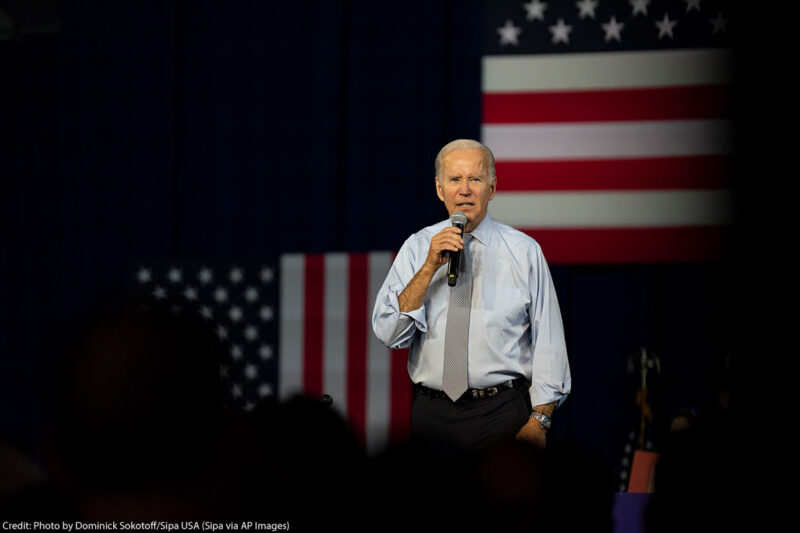 The trial of Sayfullo Saipov provides a test case for whether Biden will keep his promise to end the death penalty.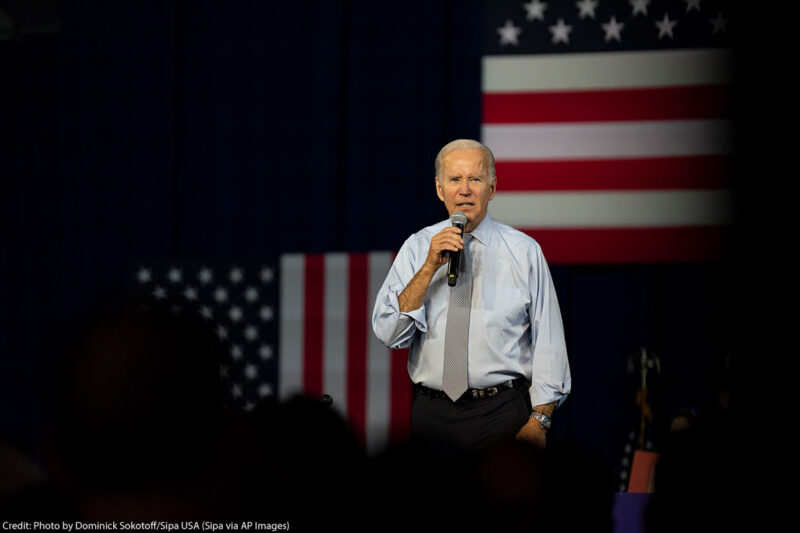 Last week, in a federal courtroom in New York City, a jury found Sayfullo Saipov guilty of intentionally driving a truck down a crowded lower Manhattan bike path, killing eight people and injuring several more. The crime was horrific — as a New Yorker, I was shocked by such a brazen and horrifying act of violence in my community and my heart broke for the families of the victims.
The jury's decision virtually ensures that Saipov will be imprisoned for the rest of his life. The only question now is whether he will die in a prison of natural causes or be executed. If President Biden is going to keep his promise to eliminate the federal death penalty, his administration should announce it is no longer seeking death and stop the penalty trial.
During his presidential campaign, Biden pointed to America's history of death-row exonerations and proclaimed: "Because we can't ensure that we get these cases right every time, we must eliminate the death penalty." He was right. Precisely because the capital punishment system is broken, we must end its practice for good, even where guilt is beyond dispute. Saipov provides a test case for whether Biden will keep his promise.
The death penalty in the United States is ridden with unfairness. Far too many people on death row have been exonerated, and of those, a disproportionate number are people of color. Of the 190 death row exonerees since 1973, 103 — or more than half — have been Black. As President Biden noted, that fact should give us pause. Even where guilt of the underlying crime is clear, whether a defendant is sentenced to death turns less on the gravity of their crime and more on the vagaries of geography, race, and legal assistance.
The Department of Justice understands this. As Attorney General Merrick Garland explained in a 2021 memorandum pausing federal executions, troubling questions swirl around the federal death penalty, "including arbitrariness in its application, disparate impact on people of color, and the troubling number of exonerations in capital and other serious cases." But given those facts, why are Biden and Garland pursuing a death sentence against Saipov?
Decades of evidence show the death penalty has not made Americans safer, as it doesn't deter violent crime. It has also made us an outlier among our international peers — the U.S. is the only advanced Western democracy that maintains capital punishment. When Congress authorized the federal death penalty in 1988, new death sentences were at their highest levels in modern history and public opinion polls measured death-penalty support at nearly 80 percent. But every year since then, death-row exonerations, botched and barbarically cruel executions, ubiquitous legal errors, and other inequities have led to a rising opposition to the death penalty.
Americans increasingly understand the problems with capital punishment, but those doubts won't be reflected on the jury that will decide Saipov's fate if the Justice Department proceeds. Because of the process of "death qualification" used to select the jury in Saipov's case, those opposed to the death penalty are barred from serving on juries, resulting in juries that are more male, less diverse, more trustful of law enforcement, and more likely to vote for guilt in the first instance. The ACLU has brought challenges to death qualification in North Carolina, Florida, and Kansas.
American Civil Liberties Union
The Sinister and Racist Practice Infecting Death Penalty Juries | ACLU
"Death qualification" is yet another way prosecutors stack the odds against Black defendants and in favor of capital punishment.
Death sentences represent the views of an increasingly small and decidedly unrepresentative segment of the community, but the process for qualifying a jury in death penalty cases results in juries that are inevitably skewed and don't represent broader public sentiment. And this is particularly concerning when a jury is selected in a state such as New York that has turned against the death penalty, having last executed a person in 1963 and abandoned the death penalty years ago.
As President Trump was leaving office, his administration carried out 13 executions in a span of six months. That killing spree illustrated why many Americans and a growing number of states have turned away from the death penalty. Among those executed in our name were two Black men who were not the triggermen in murders committed by others; two Black men with significant claims of intellectual disability; one member of the Navajo Nation; two men who were teenagers when they committed their crimes; and a mentally ill woman who had been repeatedly abused and tortured as a child, teen, and young woman.
Every federal death case has to be authorized by the attorney general. Understanding these flaws, Attorney General Garland deauthorized the death penalty in over two dozen cases in which the prior administration had sought death. Also to his credit, Garland declined to authorize any new death cases. That is, until Saipov.
Put simply: if the system is flawed at its roots, we should never be using it, period. Biden was right to promise to eliminate the federal death penalty, and Garland was right to call out the system as arbitrary, discriminatory, and far too prone to human error. If the president and attorney general believe what they have said, they must not authorize another death sentence – not even in this case.